Ethylene Glycol Monostearate-EGMS

EGMS is also internationally know as Glycol Stearate/ glycol monostearate or abbreviated as EGMS. It is an ester of stearic acid and ethylene glycol that is used as a low HLB emulsifier.It has several functions: emulsion stabilizer, opacifying/pearlizing agent, and skin-conditioning agent/emollient.
CAS No.            111-60-4
M.F.                   C20H40O3
Synonyms:   Glycol Stearate, glycol monostearate, EGMS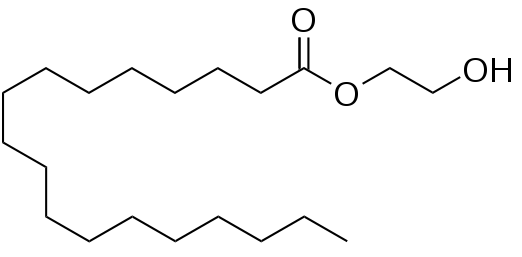 It is used for its opacifying/pearlizing qualities include shampoos, body washes, and cleansers..
It ingredient used for its emulsion stabilizing qualities in body moisturizing lotions and hair conditioners.
It has a nice skin after feel so it also functions as a skin conditioning agent in skin lotion/moisturizer type products.
Acid Value :5.0 Max.
Sap Value :180-200
Iodine Value:3.0 Max.
Melting Point :60 ± 5ºC